Without our Sponsors, Allstars wouldn't be the great club it is today.

When you support local, you grow local.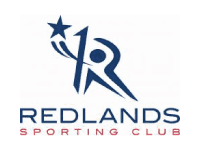 Redlands Sporting Club is here for you as your home away from home. It is Brisbane's most award-winning Bayside club and boasts a friendly atmosphere, great value catering and that professional "wow" service everyone looks for.
Our dedicated staff members have outstanding local knowledge, empathy for people and an understanding that each individual situation is different. Our ability to master a situation and secure rewarding outcomes for all concerned is a true reflection of our 'can do' attitude. In the past five years, we have sold more than 500 properties.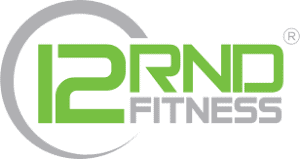 #WHAT ARE YOU FIGHTING FOR? There's a reason we call our members 'Fighters'. Ask a 12RND'er why they train and they'll tell you, it's for their family, or it's for their future, or it's for their mental health... everyone's fighting for something, what are you fighting for? 12RND training methods have been designed to maximise results. We deliver a functional and highly varied strength program, progressing through sports-specific training cycles that are guaranteed to get you in fighting shape Innovation is central to our ethos; our team of sports scientists ensures that the most up to date and proven training methods are incorporated into the training cycles as they would be for a professional athlete.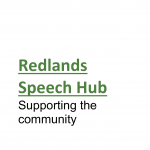 At Redlands Speech Hub our Speech Pathologists are passionate about diagnosing and treating communication disorders, including difficulties with speaking, understanding language, reading, writing, social skills, stuttering and using voice. Our Speech Pathologists work with people who have difficulty communicating due to developmental delays, stroke, brain injuries, learning disability, intellectual disability, cerebral palsy and hearing loss.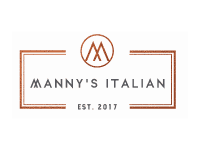 Located in Wellington Point, Manny's Italian is a purveyor of fine Italian cuisine. An Australian take on modern Italian dining, Manny's Italian is guaranteed to be your new favourite for homemade pasta and authentic wood fired pizza!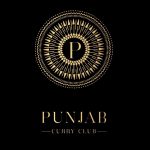 Punjab Curry Club is an award-winning family run Indian restaurant located at Wellington Point Village in the heart of Redlands since 2010. We believe in showcasing some unexplored iconic recipes that have been handed down in the family. At Punjab Curry Club, we proudly create everything in-house using the philosophy that Indian cuisine has six well balanced flavours sweet, sour, salty, bitter, pungent, and spicy. Over the 10 years, Punjab Curry Club has perfected the art of Indian cuisine, evident in its star dishes such as the Tandoori Lamb Cutlets, iconic Goat Curry, regular's staple Sindhi Chilli Curry and our bestseller Butter Chicken.
Hair and Body at The Point is both a hair and beauty salon. We love to make you look and feel amazing in a relaxed and fun environment. With your stylish new hairstyle as well as all of your beauty needs from head to toe! Friendly service!
We're all about burgers done good. But more than that, we challenge ourselves, our staff, and our customers to be good, do good and feel good. Every day. We care about everything that goes into your burger, from the bun to the filling: fresh, local ingredients, RSPCA Approved chicken and Australian grass-fed beef and lamb. We make sure taste is our top priority. No cages. No nasties. No added hormones. No exceptions. Produce farmed locally: from paddock to plate, to your fussy or not so fussy palate.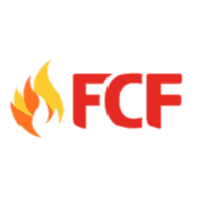 Starting as Fraser Coast Fire two weeks before the 2008 Global Financial Crisis wasn't the best time to start any business, however with the right pricing and service Jacob Foster (Founder and CEO) forged ahead. The company grew quickly and in 2010 changed the business name to FCF Fire & Electrical due to works being completed regularly from outside the Wide Bay region. The 2012 market saw the need for a different approach to be taken as FCF Fire & Electrical looked to expand. Client feedback suggested they wanted all of their national locations looked after by the FCF Team. The challenges of growing the company nationally saw the franchise model selected as the most appropriate way to help FCF clients and also share some of FCF Fire & Electricals secrets to success.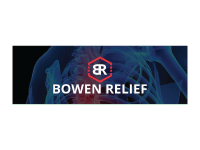 Bowen Therapy is for people of all ages, including newborn and infant children. Although it is a tool for treating ailments and injuries, many healthy people come along to enjoy treatments to maintain balance and their sense of well-being.
Here at The Athlete's Foot Capalaba we pride ourselves on our caring and professional service. Come in and visit us at Capalaba Central, where whether you run, walk, hop, skip or jump we have the right FIT for you. Welcome to The Athlete's Foot Capalaba, where FIT is just the beginning!
A boutique salon located in Alexandra Hill. Hair to be offers all aspects of hairdressing and a list of beauty treatments. At Hair to be we offer all colouring, cutting and styling services.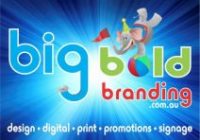 Big Bold Branding is your one-stop local branding shop: Graphics | Design | Copyrighting | Digital | Print | Promotions | Signage | Websites and more. Branding business cards to buildings and everything in between – and we always make you look amazing! 40+ Years Experience and a wealth of expert knowledge – all at an affordable price. We know our stuff and we're efficient - that means we deliver value to you. Big Bold Branding shops, sponsors and employs locals.
If you are interested in becoming an Allstars Sponsor, send an email to allstars.netball@outlook.com.au