We're passionate about netball because we're all stars!
Welcome to Our Club
About us
Allstars are a fun, family-orientated Wellington Point based netball club who play within the Redlands Netball Association competition. 
Our home and training courts are located at the E.G.W. Woods Sporting Field, Birkdale Rd, Wellington Point.
Allstars are one of the bigger clubs in the Redlands. We have teams ranging from under 7's through to Cadets (Over 15's). 
All competition games are held at the Redlands Netball Association at Pinklands Thornlands on Saturday between March and August.     
We are a friendly community club who are always looking for new members and supporters.
We welcome all newcomers to be a part of our club.
2019 Season Draws and Schedule     
Click here for the latest draw.                                                                 
2019 Competition Ladder
Click here to access the 2019 RNA competition ladder                                                                              
2019 RNA Code of Conduct 
2019 Season
The 2019 season has almost concluded.
if you are interested in starting netball or keen in finding out about Allstars, we would be more than happy to answer any questions.
Please email us at allstars.netball@outlook.com.au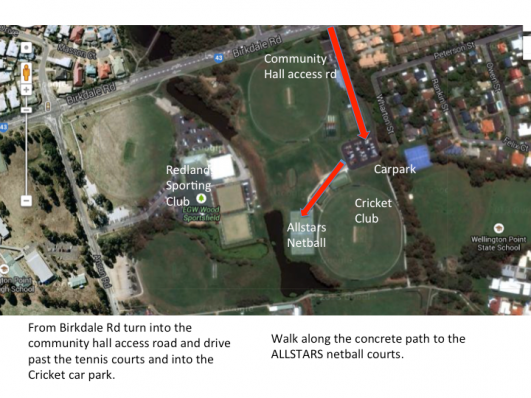 'Like' us on facebook.com/allstarsnetball