Allstars are a fun, family-orientated Wellington Point based netball club who play within the Redlands Netball Association competition. 
Allstars are one of the bigger clubs in the Redlands. We have teams ranging from under 7's through to Cadets (Over 15's). 
We are a friendly community club who are always looking for new members and supporters.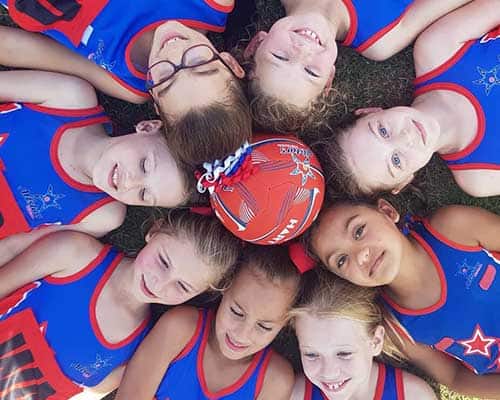 Interested in joining a local program? Suncorp NetSetGO is our entry level program giving kids aged 5-10 years old an amazing first netball experience. Click here to find out more.
Allstars Netball Club - Grading Day 2022 - 19th to 20th February
Our amazing Allstars community
SUPPORT THE COMMUNITY AND BECOME AN ALLSTARS SPONSOR
Want to become
an Allstar?
If you are interested in starting netball or keen in finding out about Allstars,
we would be more than happy to answer any questions.
Interested in registering for the 2022 season?
Please fill out our "Expression of interest" form with your child's name, year of birth and netball experience below. 
An Allstars member will contact you with more details.
2022 Registration - Expression of Interest